Survival Primer, was originally On Target Tactical, a premier training facility for security professionals and private citizens. We offered an assortment of classes ranging from basic firearm safety and marksmanship to advanced courses in self defense.
Over the years, the training center was closed and we are looking to continue educating through our online content and product recommendations.
We know what products you should be using and we are dedicated in making sure that we choose the best products based on research, peer reviews, and actual testing.
Our writing team are a bunch of folks who love researching and writing about tactical emergency and survival gear, clothing, tools, tech, and strategy.
We are focusing on the tactics and strategies of surviving and thriving in rural areas, or the "bush", but also in the cities and streets of urban areas.
If you're a tactical nut like us and would like to write for us, please feel free to reach out on our contact page.
Our Website
Are you an outdoor enthusiast, survivalist, or prepping for emergencies? If yes, we've got everything you need to make your next outdoor adventure the best one of your life, or help sustain and protect you and your loved ones during an emergency or hard times.
There is a myriad of survival, outdoor gear, defense, and emergency products on the market. It can be challenging to find the best ones per your requirements. This is where our expertise fits the picture and why we are excited to share the resources on SurvivalPrimer.com.
Our Mission
Our mission is simple. We want to help you find the best emergency and survival tactical gear on the market. All our information articles, product reviews, comparisons, and guides are meant to help shorten your own research, trials, testing, and shopping for credible solutions.
Our Core Values
Authenticity – All the information on our website is original, genuine and based on real-life experiences and research of our experts and users.
Communication – If you have a question about any of the products we've reviewed or want us to review products that you wish to buy, you can reach out to us and we'll help you. We ensure we collect all the queries and suggestions shared by our readers weekly and resolve/incorporate them.
How SurvivalPrimer.com Works
Content on TheRadicalHunter is divided into categories which may change or be added to over time:

When you hover over a category either sub-categories, or articles will show for you to select from. To navigate further, or deeper, select See All in the upper right hand corner (shown below).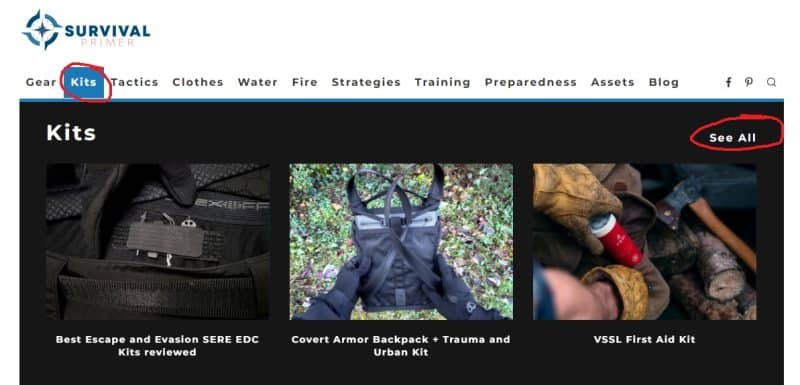 Within the categories and articles you will find products and information related to:
Survival / Emergency Training & Tactics
Remote and Urban Survival
Emergency / Survival Gear
Emergency Kits
Clothing
Weapons
Prepping
Self-Defense
Trekking
Hunting
Backpacking and Camping
Climbing
And More…
Across the categories and articles, you'll find detailed buying guides comprising the "best" recommendations and products curated by our experts,
Our Team
The team at SurvivalPrimer.com comprises outdoor enthusiasts, adventurers, avid travelers, regular backpackers and hikers, expert hunters, and martial arts practitioners.
Here's a glimpse of our team members: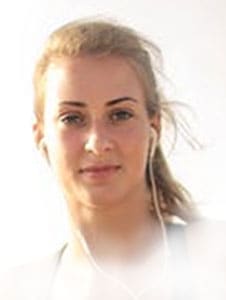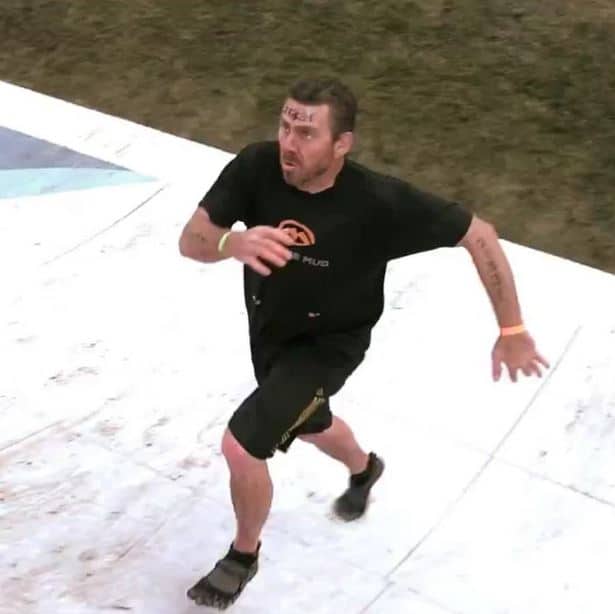 Welcome to SurvivalPrimer.com!
Jennifer is the Editor-in-Chief and lead author at TheRadicalHunter. She loves the "outdoor life" and lives to travel. Jennifer has over 8 years of writing experience and is responsible for coaching, guiding, and mentoring the editorial team at SurvivalPrimer.
Brian is a technical sales & marketing expert and enjoys investing, anything outdoors, off-road racing, and martial arts.