The best gear in your inbox
All the tips you'll need to get started in Urban Survival:
We'll only use your email address for our newsletter and respect your privacy
Camping is a great way to get away from the hustle and bustle of city life and enjoy the great outdoors. But what if the weather forecast shows wet weather will greet you in the coming days. Are you going to cancel? Wait.
Even if the weather forecast calls for rain, don't get discouraged from planning your next camping trip. If you've never had camped in the rain, we'd better get started on the basics. It's easy to camp in the rain if you know what's coming.
So we'll talk about where to set up camp and your tent, what to bring inside for warmth and protection from the elements, and other strategies to help you forget that it's raining on the forest floor as you set up camp. And we are sure after this read, you'll fall in love with this idea.
Is It Worth Camping in the Rain?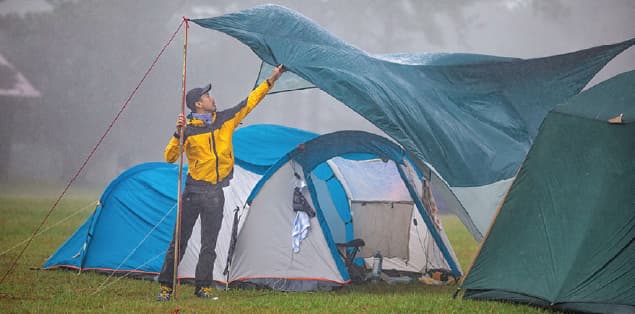 The key to answering this question is whether you can enjoy being outdoors in the rain while being unplugged and out in nature. While camping in sunny and warm conditions is lovely, not every season or location will provide these ideal conditions.
Rain can ruin an otherwise wonderful camping trip unless you have a plan. You'll want to go home and never come back if your gear is wet, your tent is damp, your campfires are out, and other problems arise. Waiting for the right time of year or the perfect weather conditions can lead to overbooked campgrounds and missed opportunities to create lasting memories.
Accordingly, with proper planning, reliable and high-quality equipment, and an open mind, we believe you can get the most out of your trip and enjoy an unforgettable experience. Keep on reading to know more about how to camp in the rain.
What to Do If It Rains While Camping?
As soon as you notice it will rain, immediately get your gear to a dry location. It means everything, even the items which are waterproof. If for some reason, you are unable to bring your gear inside your tent, you should either have a tarp to cover it or construct a tarp rain shelter to protect yourself from the shower of rain lashing down on you. Make sure you're using some of the best camping tarps while you set out for camping!
Please bear in mind that you will be spending a lot of time inside the tent if one of those storms continues. Carrying a deck of plastic playing cards can help you pass the time when you're bored. You need to cover any vents and windows on your tent using the overhead tarp and open them up to allow air circulation without rain entering the tent.
During a rainstorm, the condensation that forms inside your tent will make everything feel cold, damp, and generally uncomfortable. You sometimes can mistake it for a leak in the tent, but that is not always why.
Keeping your tent ventilated will alleviate this problem. The downpour doesn't mean you have to stay inside. All you need is a poncho or rain jacket and waterproof pants, and boots to stay dry. You can walk around in sandals, but you know how slippery it can be when it rains.
How to Camp in the Rain?
When it comes to the ideal conditions for an outdoor trip, rain is usually at the bottom of the list. It's nearly impossible to build a campfire, it's challenging to stay warm, and it can eventually put a juddering halt to the excitement of a camping trip. However, when the weather isn't cooperating, you can still have a good time if you have the right tricks. Our guide to camping in the rain will provide you with an ocean's worth of valuable tips and tricks.
Check the Weather Forecast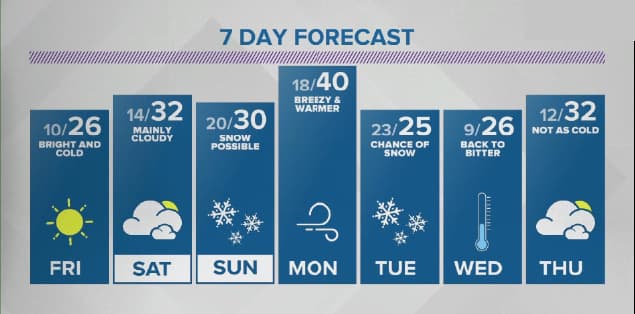 When it comes to a wet camping trip, the first rule is never to show up unprepared. Checking the weather forecast for the area you will be pitching your tent is the first thing you must do before leaving. If it says that the chances of rain are above 50%, you can be sure that you will have rain.
There is no need to cancel your plans if there is rain in the forecast, but you will need to rethink your packing strategy. Though it's important to remember that rain in the forecast often means only sporadic downpours with plenty of sunny intervals in between, so don't be discouraged by a somber outlook!
Choose Weatherproof Equipment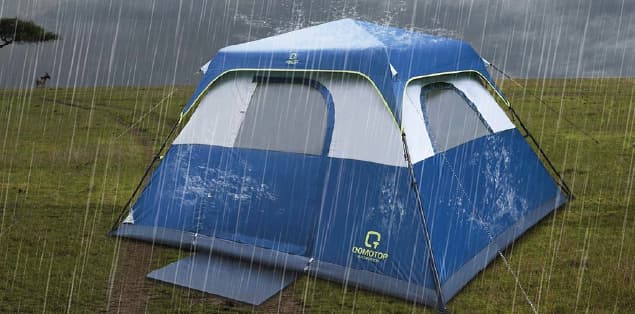 Some of the best camping tents are those that are waterproof. When purchasing a tent, look for one with a waterproof outer layer and taped seams rather than a single-skin design. The higher the HH (Hydrostatic Head) rating, the better your chances are of staying dry even in the heaviest of downpours.
A sewn-in groundsheet tent is a better bet when camping in wet weather, and you may even want to use a footprint groundsheet or a tarp over your tent for additional protection. Rainy weather necessitates an extra-large, two-wall tent with a rain fly and floor sheet. You can also use a tarp to keep the water out of your tent.
Smart Packing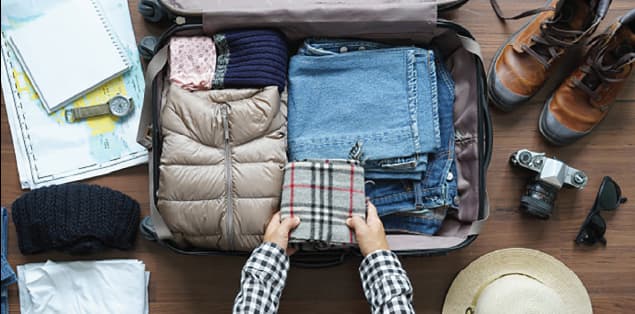 If there is a chance of rain in the forecast, you should begin by packing as much of your gear as possible in separate plastic bags. If something in your daypack gets wet, it won't affect the rest of your belongings.
Ensure that perishable items such as your lighter, matches, and battery-operated devices such as GPS trackers and headlamps are stored safely in sealed plastic bags. If your backpack isn't fully waterproof, use a dry bag to protect it and safeguard your belongings while hiking in the rain. Our experts suggest that you purchase an efficient stove for your camping trip to enjoy a hot meal or cup of coffee while camping in the rain.
Location of Tent and Campsite
It's best to avoid setting up camp near water if you can help it. There is a risk of being washed away during the night if you're near a lake, river, stream, or ocean during a heavy rainstorm.
Even in desert areas, avoid setting up camp in the middle of valleys or on the banks of dried-up streams or riverbeds, as these areas are prime locations for deadly flash flooding. Do not set up under a tree either.
There is a risk that falling limbs could cause injury or damage your tent, while the constant dripping will keep you awake long after the rain has stopped. We recommend setting up your tent on higher ground, at least a hundred feet away from water sources and trees.
Build a Shelter or Communal Outdoor Area
Set up a pop-up shelter once you've located your camping spot, whether it's made of natural materials or a tent or tarp that you can bring in with you. With a canopy, you can pitch your tent under it and then leave it there, or you can move the shelter once your tent is up to have a communal area to lounge under.
After all, you don't want to spend the entire camping trip cooped up in your tent, so make a dry area where you can socialize, eat, and play games. A Gazebo or event shelter is ideal for car camping, whereas tarps are a good option for backpackers and those who need to keep their gear light and compact.
Right Clothes
Whenever you can see a storm approaching, it's good to put on some warm clothes to keep you from shivering. Stay away from cotton, which traps moisture, and opt for a base layer made of moisture-wicking material, followed by a waterproof jacket and rain pants.
If you're planning to wear a down jacket in the evening, synthetic down will keep you warmer than natural down when it's damp. Pack a dry bag with extra clothing, such as warm base layers and wool socks, and make sure you have a rain poncho or jacket on hand in case it starts to rain. We feel you will feel great when you finally get to put on dry clothes after getting soaked in the rain!
Proper Insulation
Sleeping bags, tent pegs and poles, and a mallet are all essential camping supplies that you can't leave home without if you are going camping in the rain.
Inflatable mattresses and sleeping pads are great options for keeping your sleeping bag apart from the ground while on a rainy camping trip. If you're going car camping, you may want to bring a tent carpet or a few rugs to further insulate your tent from the cold ground.
Things to Do While Camping in the Rain
A brief downpour can derail your well-laid plans for a relaxing springtime camping trip. It would be best to always prepare for the worst weather conditions, regardless of how short the rain event is or how long it lasts. Here is a list of things you can do to entertain yourself in a rainstorm:
The Scavenger Hunt: Send everyone out on a quest to find a list of items and see who can return the fastest. Typical camping scavenger hunt items might include a puddle, a footprint in the dirt, a bug, etc.
Tic-Tac-Toe: Tell the adventurous ones to gather rocks, sticks, and tiny twigs for a tic-tac-toe tournament. You can use smaller tree branches and rocks as Xs and Os in place of the larger sticks. Players are eliminated one at a time, and the winners compete against each other until a grand award winner is determined. Ensure that the winner gets a reward.
Storytelling: Bring everyone's preferred book or magazine to a central spot at the camping site and ask them to leave it there. Once everyone gathers, have them look through their books or magazines for a good line. Each camper reads a favorite line aloud to the group, turning it into a hilarious nonsensical story.
Travel Games, Board Games, and Card Games: Play various games daily. Under the tarp, get everyone to bring their favorite game to play and spend the day together. Many of the popular board games of the past have been reimagined as fun card games that are easily portable.
Complete Your Reading List: We all wish we had more time to read the great books our friends recommend to us throughout the year. While you're sheltering from the downpours in the middle of nowhere, what better time to do so? Be careful to store your books in airtight containers to avoid water damage. We also advise against reading outside during a rainstorm.
Jam to the Beats: Consider bringing along a musical instrument or two for your camping trip if anyone on your party is talented. Jam circles are a great way to keep everyone warm and dry when it's raining! Making out simple acoustic instruments can include audience members who don't play an instrument. Remember that you won't be in front of a panel of famous judges, so you don't have to impress them. Enjoy yourself! Oh, and don't bring any electric instruments with you!
Discover Indoor Attractions: Make a list of locations you might want to visit in the nearby towns while researching the area before setting out on your trip. Make sure your campsite is within one hour's driving distance of any town with museums, art shows, or restaurants if bad weather forces you to spend some time inside.
How to Stay Dry When Camping in the Rain?
While camping in the rain, you can do a few things to help keep yourself and your gear dry.
Light the Fire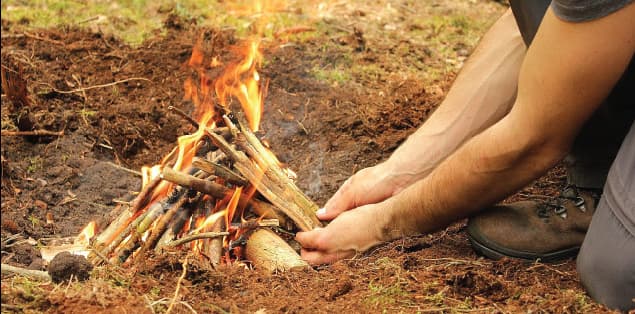 Keep a fire going as long as possible by putting larger logs on top of the already hot coals if it rains while you've already started one. Keeping it going will help you stay warm and dry even after the storm has passed.
Put Out the Tarps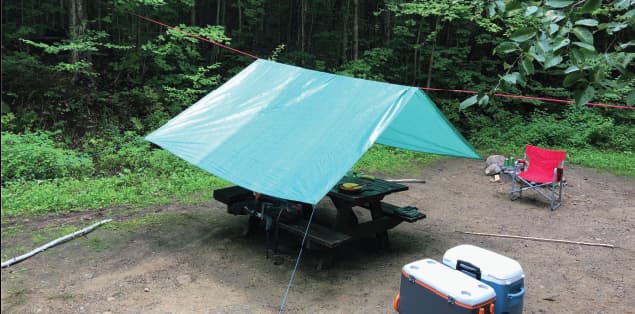 As soon as it rains, get your tarps out and cover your picnic table. The items that need to be kept dry should be protected by any other waterproof gear you have available. You can put tarps to a variety of uses.
First, they're an absolute necessity for any serious camper. While setting up your tent, you can use a paracord to string up an additional tarp roof if it's raining. It will add an extra layer of protection against rain to keep you dry.
Maintaining the slope of your "spare tarp roof" downward is critical. That is to say, make sure that the tarp drains water away from your tent downhill, not uphill. Trying to divert rainwater away from your tent is a waste of time.
Using hiking poles or any other lightweight camping poles is an option if you don't have enough trees. Place them securely on the ground and tie a tarp between them. Ensure that the tarp's highest point is facing away from the wind. Otherwise, your tarp may be caught in the wind and carried away.
Keep the Inside of the Tent Dry
Keep the tent's interior as dry as possible if it rains while you're still putting it together. Rainfly is a great tool to have on hand. Make it easy to move your tent if the ground beneath you shifts by setting it up without staking it down.
Your rainfly should be taut so that air can circulate throughout the storm and prevent additional condensation from forming inside your tent. In this case, the wind could take your tarp away from your location.
Store Camping Gear in Dry Bags
Put your wet clothes and electronics in a sealable bag if you want them to stay dry. Having a large, well-made dry bag to keep your wet gear like wet shoes and clothes is essential if you're going camping in the rain. You will be happy that you brought one with you.
Have Cold Weather Clothing
The temperature can drop significantly during a thunderstorm, even in the height of summer. You should always have at least one windbreaker and a pair of socks. Consider bringing some cold-weather gear and a warm sleeping bag if you are forced to spend the day in the tent.
How to Keep Tent Floor Dry in Rain?
Keeping your tent floor dry in the rain; otherwise, your camping trip can be a disaster. Here are some tips for keeping your tent ground dry in the rain.
Use Groundsheet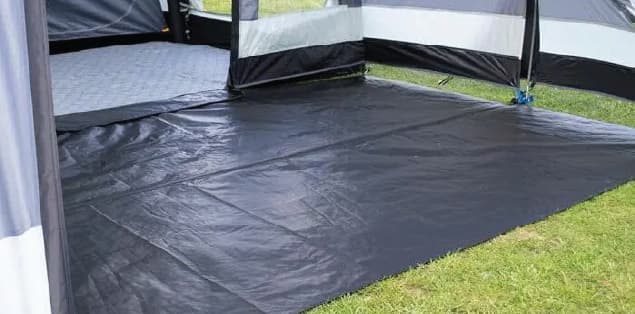 The groundsheet, an essential piece of equipment, protects the tent's floor. As a protective layer, this ground cloth shields the tent from rain. Whenever water sets between the ground and the bottom of your tent, it flows around it but not into it. It is nearly impossible to keep your tent and yourself dry without a groundsheet.
For light rain, a well-built tent and groundsheet are more than adequate. Instead of purchasing a new groundsheet, you can also use an old one. However, folding the excess tarp under the tent would help.
Choose Higher Ground
The higher ground is best for setting up a tent. Water will seep into your tent if set up on the lower floor, and you can't avoid it. Therefore, a higher location for the tent helps to drain rainwater from the tent.
Get a Waterproof Tent
Rainy season or not, a rain-proof tent is an essential piece of equipment. In most cases, you can get a waterproof floor from the manufacturer. Also, it's a good idea to get the tent's waterproof exterior floor and the interior floor. Water can't easily get inside the tent if it's waterproofed.
Use Rain Gear
Bringing a waterproof bag on your camping trips is a great way to keep your gear dry. For example, suppose you cannot keep the tent floor dry and are desperate to get some shuteye. What are your options? No need to worry. Wear your rain gear and lay on the ground.
How to Set Up a Tent in the Rain?
As anyone who's ever gone camping knows, it's not an easy task. However, it can be a bummer if the rain catches you off guard and unprepared.
Camping in the rain, especially when pitching a tent, is tedious. If you get it wrong, it can lead to several undesirable outcomes, not the least of which is the possibility of your tent becoming submerged in the water and possibly even being swept away by the current. Many options exist for setting up a tent when it is raining.
How to Cook When Camping in the Rain?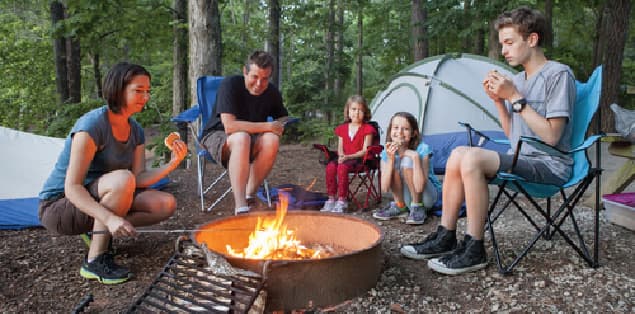 If you're going to be camping in the rain, you'll need to know how to cook at a rainy campsite. We know that your plans to cook dinner over a campfire after a long day of exploring the great outdoors have been derailed by a sudden downpour at times. Cooking in the rain needs a lot of planning and preparation. You're doomed to fail if you arrive at your campsite unprepared. Read on for some helpful hints.
Portion Meals
Always pack your food in water-resistant bags before you even start cooking. You must use zip-top bags that you can open and close. While camping, Ziploc bags are a must-have, especially if you're cooking while it's raining. It drastically reduces the likelihood of pre-soaking your meals.
Ensure You're Using the Right Stove
It would help if you preferred a well-built liquid fuel stove with a windscreen in the event of a sideways downpour. Canister stoves are also available that are ideal for cold and windy weather. Excessive heat could cause the canisters to explode, so you'll need to take extra care not to enclose them in a screen completely. Instead, place your camp kitchen behind a thick tree or next to a rock wall that can act as a windbreak if you don't have a rain or wind blocker.
Take a Lighter with You
Waterproof matches are perfectly acceptable, but our experts feel lighter is a much better option. We prefer it simply because it moves more quickly. So keep your lighter in a side pocket in your waterproof bag so you don't forget it.
Prepare Your Camp Kitchen in Advance
You should plan your camp kitchen when you arrive at your camping site. The kitchen should be situated to receive some protection from the wind. To avoid keeping your bag open in the rain for an extended period, keep your stove, cooking utensils, and fuel all in one fixed location.
Final Words
We hope that this information will help you plan your next trip and you won't be scared now if the weather forecast screams rain or storm. Unpredictable natural events can occur at the best and worst of times.
Even if the sky is clear, an unexpected downpour could happen in the next hour. In other words, even if it's sunny and warm outside, you should be prepared for anything. Even though the forecast calls for sunny skies and little chance of rain, it's best to be ready just in case it does rain.
Whatever the weather, you'll be able to enjoy your camping trip to its full potential with the right gear! Have fun!