The best gear in your inbox
All the tips you'll need to get started in Urban Survival:
We'll only use your email address for our newsletter and respect your privacy
If you need a weapon for self defense that's concealed beyond recognition, you're in luck!
A tactical pencil where the lead inside has been replaced with G10 might look innocent to the untrained eye, but believe me when I say it's a WEAPON!
The VZ No.2 Tactical Pencils should be added immediately to your every day carry (EDC) kit or bug out bags. Being light weight and having a realistic look makes them easy to carry and conceal. They're hand made in the USA from solid G-10, making them damn near unbreakable and invisible to metal detectors. They might look like a real pencil, but don't expect to write an essay with one.
The sturdier, though slightly less pencil-like VZ Grips G10 Pencil is my personal favorite though, so let's look at both of these amazing G10 tactical pencil options.
VZ Grips No. 2 G10 Tactical Pencil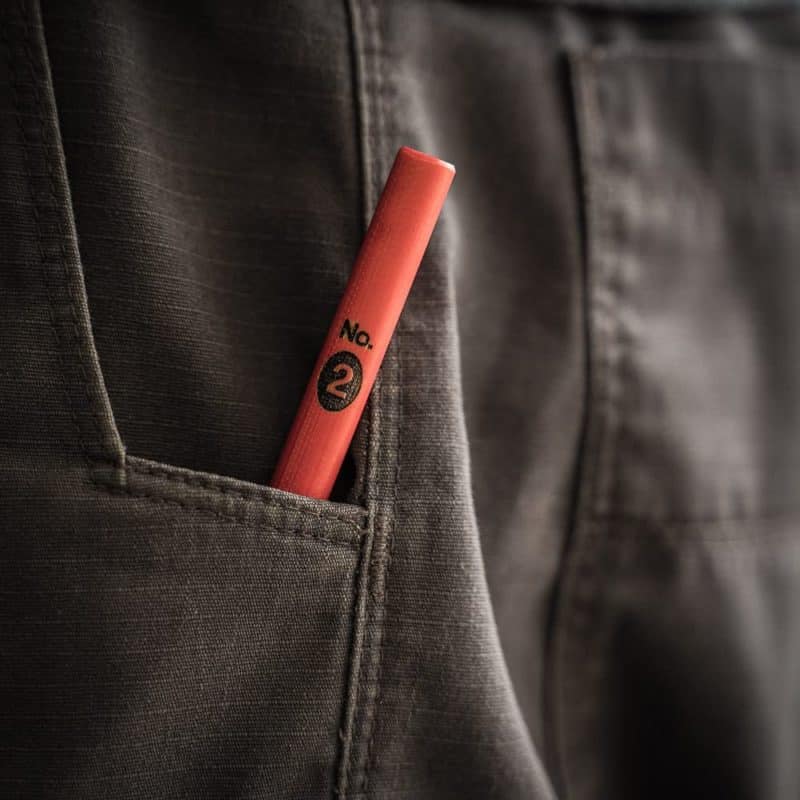 VZ Grips is actually a gun grip manufacturer, but they decided to use their expertise in using a lot of these same materials in other survival gear and small weaponry.
The VZ Grips G10 Pencil is one of those "gadgets" that resulted from the manufacturing team branching out.
I use gadgets in quotations because it IS quite a good invention, although not a very technical weapon of course.
If you want a concealed way of defending yourself, this G10 No. 2 Pencil is your best friend, and I think at this point the only tactical pencil still available.
Check the latest prices and availability here
RIP – G10 Pencil Pusher
Of special note, an alternate product from GZ Grips was the Although the G10 Pencil Pusher which looked like a regular pencil with orange outer wood look, it's been out of stock for a while and doesn't seem to be getting back any time soon.
The G10 Pencil Pusher is an ultimate form of a weapon in disguise. Although it can't actually write, it is almost indistinguishable from a real number 2 pencil in both visual and feel.
The real only difference is the solid G10 core where the lead is supposed to be.
This makes it incredibly strong and versatile for a variety of combat situations for special circumstance and non-permissible scenarios.
An ideal reverse concealed urban survival kit item for everyday carry.
1/8″ G10 Composite Core as The "Lead"
Painted Actual Oak Wood Outer
Sharpens Like a Real Pencil
Does Not Set Off Metal Detectors
Real and Operational Eraser End Cap
The G10 Pencils from VZ Grips are hand made in the United States of America.
Also, check out our top recommended urban survival kits here