The best gear in your inbox
All the tips you'll need to get started in Urban Survival:
We'll only use your email address for our newsletter and respect your privacy
Don't we all have dear ones who love to hike in the wilderness and enjoy a day full of adventure and fun? Or maybe you and your favorite hiker plan regular trips to discover new hiking points.
Now, tell us what gifts would you give an avid hiker? Something related to hiking, like boots, tents, flashlights, and so on. Sounds good! But which model should you buy?
How can you be sure that the gift item will be the best they'll find on the market? It can be tough if you aren't a hiker yourself. You wouldn't exactly know what works and what doesn't. Isn't it?
Don't worry. We've got you covered. Being hiking enthusiasts and adventure lovers, we've listed the eighteen best hiking gifts you can give your dear ones. And yes, we've tried all the items before compiling the post. We wouldn't want you to take a risk here.
Dive into the post and read about some useful, quirky, and practical gift ideas for hikers. Why not grab a couple of them to plan your outdoor adventures on the way? That would double the fun, right?
18 Gift Ideas for Hiking Trips, Camping Trips, and Other Outdoor Adventures
The following are some of the best hiking products available in the market that you can gift to a loved one interested in hiking:
1. Hiking Boots
Hiking isn't possible without the right pair of boots. But there's a long list of factors to consider when buying hiking boots. Yeah, imagine wearing tight boots that pinch the feet. Ouch! We can stop this from happening, and here's how.
Columbia Men's Newton Ridge Plus Ii Suede Waterproof Hiking Shoe
Best Hiking Boots for Men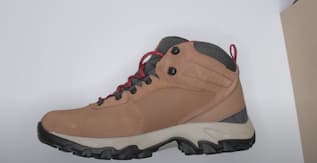 Waterproof
Full-grain leather
Comfortable and durable
Comes in multiple colors
Some users received defective boots
Columbia Men's Newton Ridge Plus Ii Suede Waterproof Hiking Shoes are the best hiking boots for men. With sizes that range from 7 to 17 and a multitude of colors, you can't go wrong with these.
Firstly, the boots are lightweight and waterproof. We could walk through the rocky path and climb the hills without hurting our feet.
Secondly, the outsole is just too good. Hiking after a drizzle is risky. But not once did we slip on the wet rocks. The grip is fantastic.
Finally, the hiking boots are durable too. This solid pair can survive wear and tear with apparent ease and last for a long time. Your loved one will think of you each time they trudge through the rocks in these comfy hiking boots.
Columbia Women's Newton Ridge Plus Hiking Boot
Best Hiking Boots for Women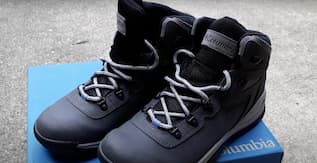 Breathable
Non-slippery
Good for full-day use
Suitable for three seasons
The boots pinch toes at times
Columbia Women's Newton Ridge Plus are the best hiking boots for women and come in attractive colors. With sizes from 5 to 12, you shouldn't have any problem picking the exact pair for the hiker lady.
Firstly, the boots are made of full-grain leather and mesh. That makes them sturdy, breathable, and super comfortable for trekking and hiking. Our feet didn't even hurt after a long day of climbing.
Secondly, the boots are waterproof and have a great grip on slippery surfaces. We've used them during all three seasons, and the result was the same.
To conclude, the hiking boots are so reliable that we went on a cross-country hike and had no trouble at all. The landscape and the environment might change, but the boots are going to be a constant. Can't you already imagine her loving these boots?
2. Satellite Communicator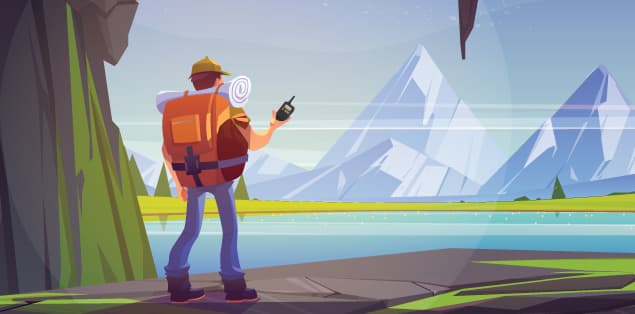 What's that one device you need to carry during camping trips? Yes, it's the satellite communicator. These devices allow for two-way communication if you're stuck in someplace. Now you see why this is a great gift idea, isn't it?
Garmin 010-01879-01 InReach Mini
Best Satellite Communicator for Hikers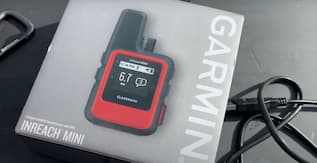 Lightweight
Trigger activated SOS
Pair with Garmin Pilot
Access maps through the Garmin app
May experience battery drain at times
Garmin 010-01879-01 InReach Mini is the best satellite communicator for hikers. It is small, compact, and lightweight. We love that it allows two-way text communication and has a trigger-activated SOS feature.
Firstly, we could download the maps, U.S. NOAA charts, and aerial images in color. And naturally, we subscribed to the weather forecasting services to get regular updates.
Secondly, it can be connected with other Garmin devices. Got a Garmin smartwatch? Pair them up in simple steps.
Finally, the Garmin Inreach Mini has a strong signal capacity. It could send messages even from dense forests. We were a little worried, but it worked just fine. Moreover, the device is IPX7 water-resistant. It doesn't get affected by rain, mist, or water. Cool, isn't it?
3. Sleeping Bag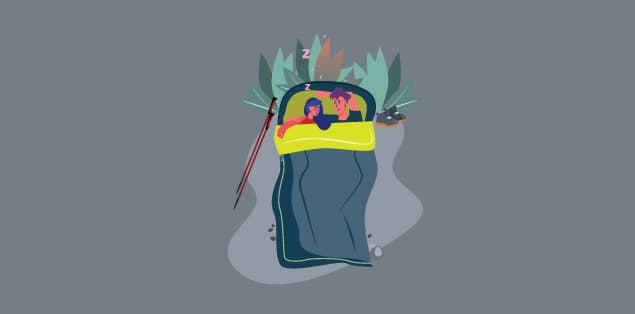 Where are you going to sleep during outdoor adventures and camping trips? It is a must-have in outdoor gear and one of the best gift ideas. It has to be easy to carry and use. The weather can change in the forests and hills in a blink. Brr!
Oaskys Camping Sleeping Bag
Best Sleeping Bag for Hikers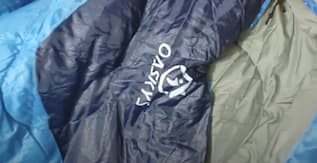 Suitable for three seasons
Lightweight and waterproof
Comes in different colors
Anti-tear polyester material
The stitching could be better
Oaskys camping sleeping bag is the best hiking gift to take on a camping trip for those who like to spend their nights under the open sky. It's lightweight, waterproof, and three-season-friendly. Yep.
Firstly, it comes with a double-filled technology. It means that the bag will cushion the body and allow us to sleep peacefully after a day of trekking and hiking.
Secondly, the nylon and polyester fabric is anti-tear, which is a blessing. Imagine a thorny bush catching the end of the bag. It happened to us, and luckily, the sleeping bag was intact.
To conclude, Oaskys comes in four bright colors to match your hiking gear. The drawstring hood is adjustable. We tugged the hood closer and cocoon ourselves inside our bags. Your loved one is going to feel nice and cozy in this sleeping bag and feel energized to hike the next day.
4. Hiking Water Bottle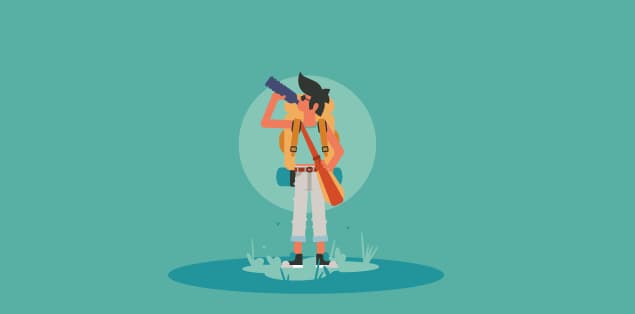 A hiking water bottle keeps us hydrated on long trips in the middle of nowhere. However, the bottle has to be insulated and strong enough to withstand the harsh environment. It's one of the hiking gift ideas you can't go wrong with.
FineDine Triple-Insulated Stainless Steel Water Bottle with Straw Lid
Best Water Bottle for Hikers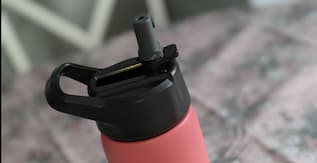 Shatter-proof and durable
Leak-proof
Stylish colors and design
Travel-friendly
The insulation isn't that good
FineDine Triple-Insulated Stainless Steel Water Bottle with Straw Lid is the best water bottle for hikers. It comes in so many colors that we've got half a dozen of them to carry on different trips.
Firstly, the bottle is tripled-insulated and kept our coffee hot for more than 12 hours. Moreover, it comes with not one but three lids. We used each of them when on the Appalachian Trail.
Secondly, the water bottle survived a crash. Oh, yes. It slipped from the hands and rolled over the rocks, and still didn't break. We call that magic indeed. This has to be one of the best hiking gifts.
To conclude, the hiking water bottle comes in different volumes, 25 oz to 64 oz. The bottle was easy to grab and tuck into the backpack. Gift one to your hiker buddy and watch them carry their favorite beverage on the trip. They should stay energetic all day, after all.
5. Rain Jacket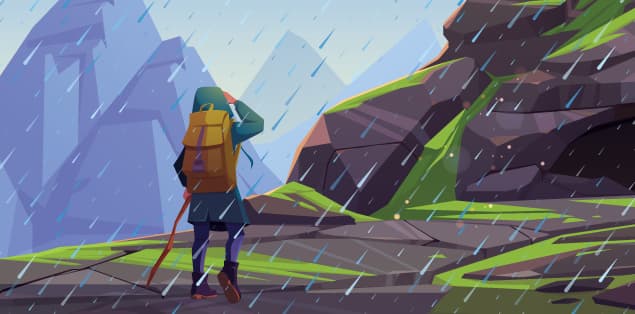 No one wants to end up looking like a drowned cat during the backpacking trip, isn't it? Getting wet in the rain is risky, as it makes the hiker more prone to accidents. Waterproof rain jackets would be lovely gifts for hikers, especially if they love spending time outdoors during the rainy season.
Little Donkey Andy Men's Waterproof Rain Jacket
Best Hiking Rain Jacket for Men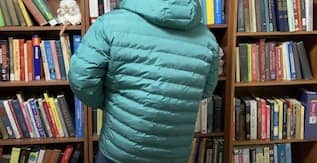 Lightweight and breathable
Wind and waterproof
Versatile and trendy
Adjustable fit
Doesn't follow the standard US sizing
Little Donkey Andy Men's Waterproof Rain Jacket is the best hiking rain jacket for male hikers. It doubles up as a windproof jacket that can be used for several outdoor activities.
Firstly, we'd like to call your attention to the 20+ colors the jacket comes in. It's made of 100% polyester and comes in sizes from small to 3XL. Your hiker buddy is sure to fit into one of them.
Secondly, the jacket is adjustable and cozy. Even if we secured it fully, the jacket still felt comfortable and breathable throughout the day.
Finally, the pockets! Yes, it's got two slashed hand pockets on the sides and one chest pocket inside. Important stuff goes inside, and the hands stay warm in the outer ones. Moreover, the rain jacket took rough use in stride. It doesn't look worn out or drab even after multiple uses.
Diamond Candy Womens Rain Jacket
Best Hiking Rain Jacket for Women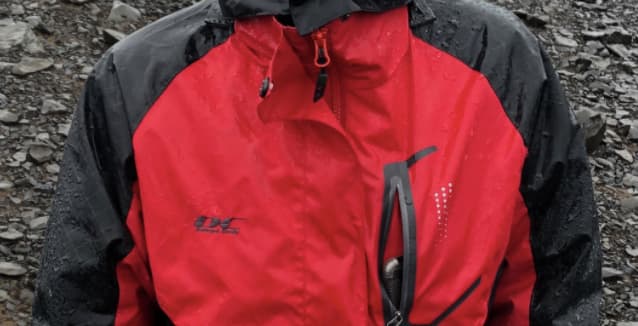 Adjustable and removable hood
Lightweight and waterproof
12-month satisfaction guarantee
Adjustable fitting
Not comfortable for curvy women
Diamond Candy is the best hiking rain jacket for women who like to stay outdoors even when the weather gets rough. The jackets come in flashy colors your girl will surely love to flaunt.
Firstly, you can choose from an extra small size to double XL. The polyester material comes with fuzzy lining and cotton padding so that the body heat is retained even in cold conditions.
Secondly, it's a lightweight model and won't add to the weight of the gear. And guess what, the hood is removable. Yep!
To conclude, this waterproof rain jacket for women is a great choice for outdoor activities and daily use. Your girl can wear this to her daily sports activities and training sessions as well. It works well to keep her warm during the cold.
6. First Aid Kit
An emergency first aid kit is a must in backpacking gear when camping, hiking, or going on an adventure. With limited or no access to hospitals, adventurers need to carry the essential items that'll help in dealing with minor injuries.
Protect Life First Aid Kit
Best First Aid Kit for Hikers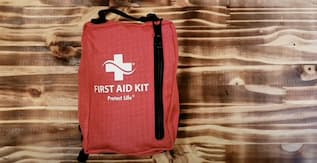 Compact and lightweight
Contains 100 pieces
Long shelf life
Durable and reliable
Doesn't include ointment for cuts
Protect Life First Aid Kit is the best first aid kit for hikers that comes with 100 supplies, including band-aids, CPR masks, gauze pads, alcohol prep pads, scissors, a blanket, and more.
Firstly, all the items are neatly packed into a hand-held pouch. We love that the kit doesn't take up space and can be easily stowed into the backpack.
Secondly, the items have a long shelf life. This is useful if your hiker doesn't go on trips too often. Of course, they can carry the kit when going on picnics and regular trips.
In conclusion, the first aid kit is a durable and sturdy pouch that'll help even when stuck in natural disasters like hurricanes, tornados, earthquakes, etc. In short, we can call it a must-have for all trips, camps, and travels and is a great gift to present.
7. Gift Cards
Sometimes, we just don't know what to gift someone who loves hiking. They seem to have everything already. So what can you give them? Hmm… a gift card, maybe? They can redeem it to get whatever they want during their adventures. Sounds good, isn't it?
REI Gift Card
Easy to redeem
Exclusive for adventures & hikers
The choice is with the receiver
Can be redeemed only through REI
REI gift cards are exclusively for adventurers, hikers, campers, bikers, and you get the drift. The gift cards can be redeemed through the website, at REI stores, or even through the toll-free number. Oh, by the way, REI has an app for iOS and Android smartphone users.
Cool, right? We'd say that a gift card is a sure way to impress your hiker. You show that you care while also giving them the freedom to buy the gear they like.
8. Camera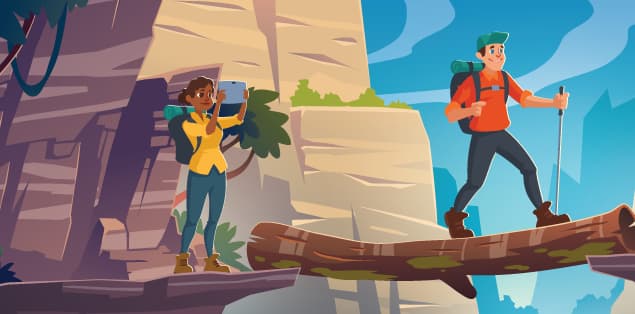 Want an absolute no-brainer and a perfect gift for nature lovers and photography enthusiasts? They may not want to heft the entire camera gear up the hills, but a waterproof cam with some "wow" features is a good choice. The smartphone will last longer because there's a camera to take pictures, and you can stay in touch with them throughout the trip.
OLYMPUS Tough TG-6 Waterproof Camera
Best Camera for Hiking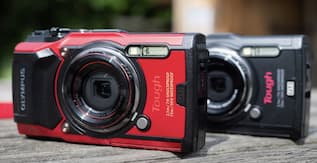 Four macro shooting modes
8x zoom
4K and full HD recording
Dust and freeze proof
The GPS takes time to connect
OLYMPUS Tough TG-6 is the most preferred waterproof camera to carry on hiking trips. It's also shockproof, dustproof, freezeproof, crushproof, and anti-fog. Phew! The brand thought of everything.
Firstly, the camera has five underwater shooting modes and four macro modes. Awesome, isn't it? We love the picture quality this camera offers.
Secondly, the battery is decent too. We took short and long videos and pictures of the wildlife, plants, the sunset, and more. It's perfect for an outdoor adventure.
Finally, it's a lightweight camera that fits in the palm. The zoom is good enough but not what we'd call the best. After all, this can't be compared with a DSLR, isn't it? But the camera worked without a glitch even during and after a blizzard, so that's a plus.
9. Backpack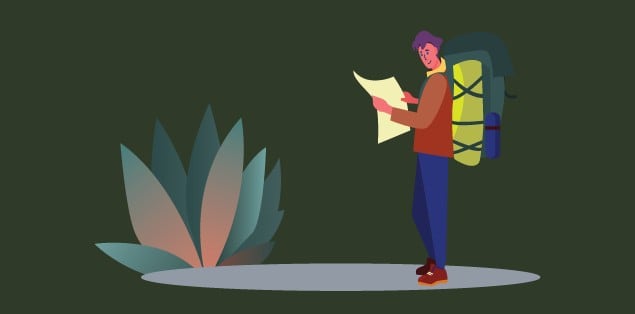 Who went on camping without a backpack? Not us for sure. So what if your buddy already has a backpack? They wouldn't say no to camping gifts like these. The backpack needs to be of decent size, lightweight, and durable to last in extreme weather conditions.
TETON Sports Scout 3400 Internal Frame Backpack
Best Backpack for Hiking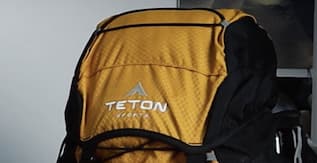 Comes with an internal frame
Has a built-in sleeping bag compartment
Adjustable straps
Good storage capacity
The stitching is rather weak
TETON Sports Scout 3400 is the best backpack for hiking and is an internal frame model that holds perfect shape and allows us to neatly organize the items inside.
Firstly, the backpack comes with adjustable shoulder, waist, and hip straps. It has 3400 cubic inches capacity, meaning we could fit in all the necessary items without effort.
Secondly, the backpack has a built-in sleeping bag compartment, excluding the various pockets to arrange the small and bigger items into respective slots.
To conclude, the backpack can keep your gear dry (yes, it comes with a rainfly) no matter where you are camping. The fabric quality is good. Do check all the seams and stitches to be doubly sure before you gift the hiking backpack.
10. Hammock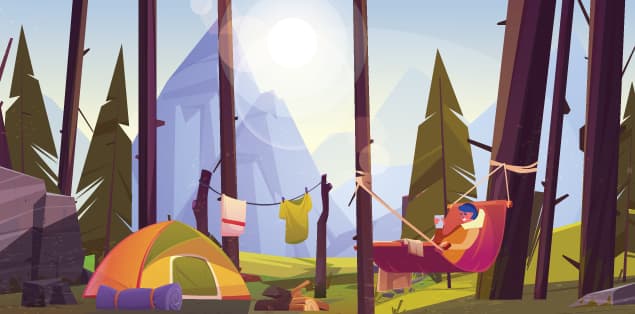 How does a camper take a nap during the trip? By setting up a hammock between two trees, right? A hammock is a cute gift to give a traveler. It'll remind them to rest in between and a breather to let the muscles relax and can be unique hiking gifts for outdoor recreation.
11. Kootek Camping Hammock
Best Hammock for Hiking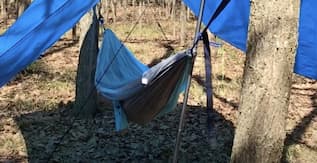 Various colors to choose from
Tree-friendly straps
Ultra-lightweight
Anti-tear and dirt-resistant
The straps can be stronger
Kootek Camping Hammock is the best hammock made of parachute nylon and can hold up to 500 pounds. Well, it didn't mind the least when a couple of teens napped in it through noon.
Firstly, we love the vibrant colors of the hammock. It's easier to match the hiking gear with so many colors to choose from. The quality was top-notch, so no complaints there. It's anti-tear and tough.
Secondly, we could fold the hammock into a little piece and tuck it in the corner of the backpack. It hardly took up any space. Moreover, it's got straps and hooks instead of knots.
In conclusion, the hammock lives up to its reputation. It cocoons us in the wild, allowing us to rest for a while. The straps do look a little weak, but they seem to be doing their job rather well. Oh, another advantage of the hammock is that your buddy can use it even in the backyard.
12. Hiking Pole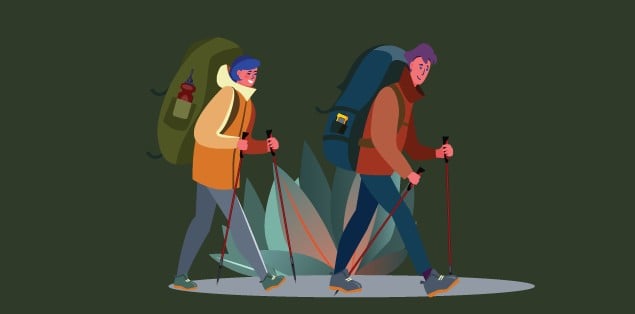 A hiking pole is much like a walking stick but with more features for avid hikers. It helps get a firm grip on the snow and slippery slopes. The hiking pole needs to be made of strong materials to take the person's weight.
13. TrailBuddy Collapsible Hiking Poles
Best Hiking Poles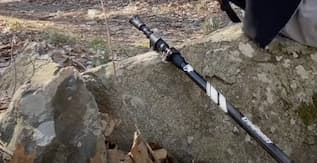 Adjustable and easy to use
One-hand lock system
Durable and sturdy
Range of colors
The wrist strap tightens a little too much
TrailBuddy Collapsible Hiking Pole is the best hiking pole made using aircraft-grade aluminum. It is collapsible, lightweight, and has a cork grip.
Firstly, the levers are located right over the grip. We could change them with our fingers in a smooth and easy movement.
Secondly, the adjustable height, rubber tips, and snow baskets are plus points of this hiking pole. The cork grip keeps the hands dry. Yes, it's moisture-wicking.
Finally, we've used the hiking pole in lakes, streams, on slippery ice, and rocky paths. It didn't disappoint us even once. We'd say, go for it and give your hiker a pole to lean on for support.
14. Survival Kit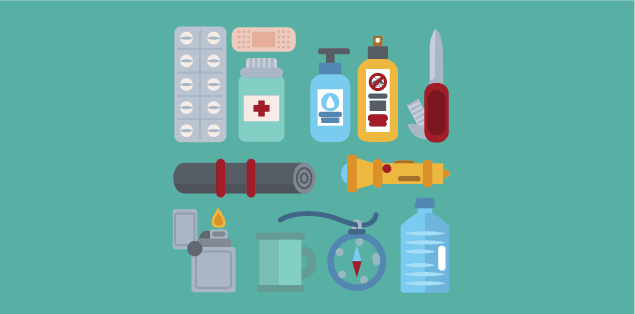 A survival kit is much more than a first aid kit. If your hiker friend likes to explore the unexplored and ventures into the roads less traveled, a survival kit is the best hiking gift for them.
15. EVERLIT 250 Pieces Survival First Aid Kit
Best Survival Kit for Hiking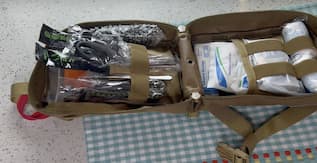 Water-resistant
MOLLE web compatible
250 first-aid pieces
Great value for money
The knife could be sharper
EVERLIT 250 Pieces Survival First Aid Kit is the best survival kit for hikers, adventurers, and explorers. The sturdy cotton bag has 250 essentials. The items have been picked by military veterans.
Firstly, the kit is water-resistant can help the entire group in case of emergencies. It is molle compatible and can be attached to the backpack as we did.
Secondly, it has flashlights, paracord bracelets, compass, knife, etc. It is versatile and can be carried on regular trips as well. Many people like to keep a kit at home or work.
Finally, the quality of the items in the survival kit is good too. They won't last forever but will work when you need them to. Considering the affordable price, we say, it's a decent bargain to show your concern and love. Feel free to check our guide for the best survival kits on the market!
16. Personal Water Filter
When hiking trips last long, people need to collect and drink water from outside sources like the lakes, ponds, streams, etc. Does the fear of bacteria and germs worry you about your loved one's health? Get them a personal water filter to carry during the trips.
17. LifeStraw Personal Water Filter
Best Personal Water Filter for Hiking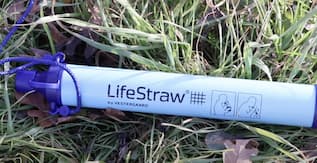 Cleans 1000 gallons of water
Removes micro plastics
Tested for US safety standard protocols
Cost-effective pricing
Tend to seize up at random
LifeStraw is the best personal water filter designed for travelers and campers. It's made of plastic and claims to kill 99.9% of bacteria.
Firstly, the filter can be used to clean up to 1000 gallons of water. That's great because we don't have to worry about changing it during the trip.
Secondly, it has been tested for US safety protocols. We've seen that it filters microplastics very well. Water tastes fresh and clean.
Finally, the personal water filter works in most instances, unless you need to filter seawater or chemical-filled water. It can be safely used for stream water. It takes a little time at the start, so tell the hiker to soak it in advance.
18. Paracord Bracelet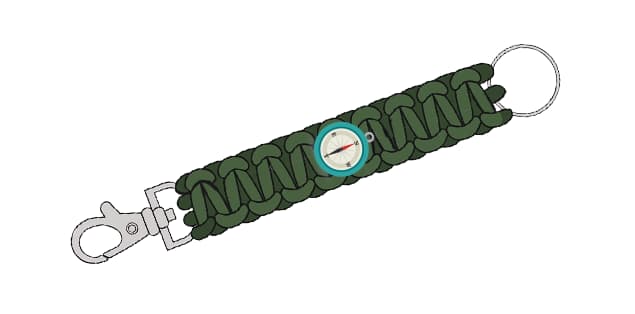 A paracord bracelet is a survivor's bracelet. It's versatile and can be used for various purposes, such as tying up the gear, fishing, building a shelter, and so on. See our best recommendation for a paracord bracelets below:
Atomic Bear Paracord Bracelet
Best Paracord Bracelet for Hiking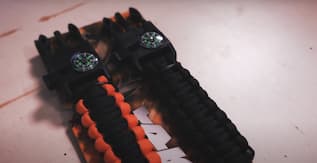 Adjustable
Contains five survival gears
Comes with a lifetime warranty
Well-built and durable
Doesn't come with instructions
Atomic Bear has designed the best paracord bracelet for hiking with features like an emergency whistle, a fire starter, compass, striker, and Ferro rod.
Firstly, the bracelet is adjustable. Size and fitting aren't even a reason to cause worry. The bracelet will fit most people.
Secondly, the fire starter works like a charm once you scrape off the black coat on the tip. It's a lifesaver on cold nights.
To conclude, the paracord bracelet is exactly the kind of gift we'd give a loved one who goes on regular camping trips. We can never fully predict what they'd require, and being prepared helps a lot.
19. Emergency Blanket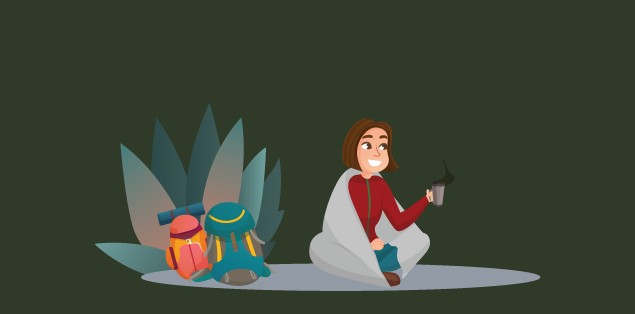 Emergency blankets are used in wet and cold conditions to retain body heat and prevent hypothermia. These are a part of the survival kit and a compulsory item to carry when camping. We can never predict the change in weather, and it's always safer to go prepared.
Don't Die In The Woods – Freakin' Huge Emergency Blankets
Best Emergency Blanket for Hikers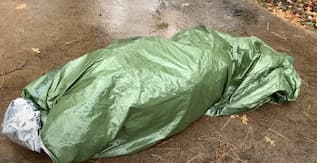 Multipurpose emergency blankets
Ultra-lightweight and compact
Waterproof and durable
23% larger than the standard size
The material is flammable
Don't Die In The Woods is the best emergency blanket for hikers made using NASA-designed Mylar material. The blanket is waterproof and comes in an extra length.
Firstly, this isn't just a blanket. It can be used as a makeshift tent or sleeping bag that tucks you safely inside.
Secondly, the emergency blanket is lightweight and is folded into a small pouch. We could easily tuck it into our pocket.
To conclude, the emergency blanket can resist wear and tear in most conditions. It is durable and has been accompanying us for more than a few hiking trips. However, the material is flammable. Stay away from fire when using this blanket.
20. Compass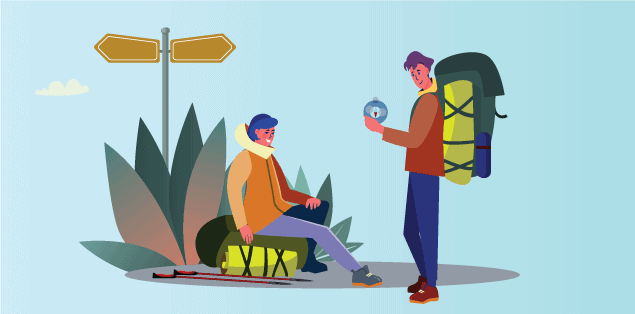 Do you realize how easy it is to get lost in a forest? A small yet efficient compass can save your hiker from such situations. Rather, a multifunctional compass does much more than showing directions. Of course, it's important to keep the compass away from magnetic fields.
COSTIN Multifunctional Compass
Best Compass for Hikers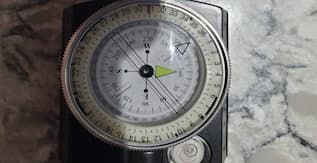 Made of high-strength metal
Water and shockproof build
Comes with a built-in bubble level
Useful even in the dark
COSTIN Multifunctional Compass is the best compass for hikers with its IP 54 waterproof ability and high-level accuracy.
Firstly, the compass is made of engineering metal and is visible even in the dark. The lid keeps the glass top safe and secure.
Secondly, it has a distance calculator, a bubble level, and a map measurer, all of which work perfectly even in the most remote locations. Tried and tested.
To conclude, the compass lives up to the brand's claims of being "military-grade" and is a reliable companion for adventures. It continues to be accurate even though we've inadvertently dropped it a couple of times.
21. Flashlight Gloves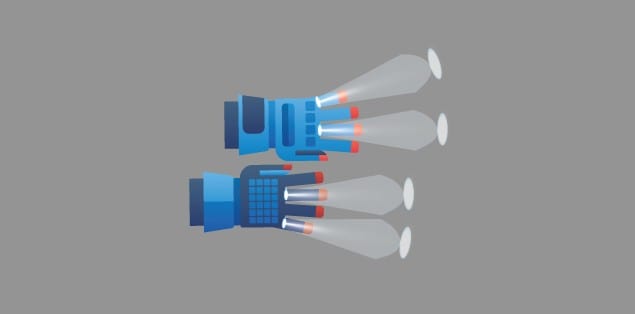 Why wear gloves and hold a flashlight when you can have both in one? Flashlight gloves are practical gifts for hikers and campers who cannot work with just one while holding the flashlight in another.
PARIGO LED Flashlight Gloves
Best Flashlight Gloves for Hikers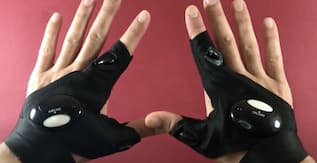 Stretchable and comfortable
Budget-friendly
Money-back guarantee
The lights are super bright
PARIGO LED Flashlight Gloves are the best flashlight gloves for hikers and are designed for men and women. The stretchy material is soft and comfortable for extended use.
Firstly, the LED light is enough to light your path but not so bright that it'll draw attention to your position or startle the animals at night.
Secondly, the gloves are waterproof and have versatile uses. We're sure your friend will wear these gloves even at home or during DIYs.
Finally, we love the fingerless design of the flashlight gloves. No fumbling or dropping things because the glove didn't get enough grip on it. The batteries are replaceable, though they last for a long time.
22. Survival Guide
Even an experienced hiker will find it beneficial to read a survival guide before going on an adventure. Newbies need one and should carry it with them during the initial trips.
ULTIMATE SURVIVAL TIPS BE PREPARED-BECAUSE YOU NEVER KNOW Tiny Survival Guide
Best Survival Guide for Hikers
17-in1 survival card
Made using 302 Stainless Steel
Versatile
Comes with a QR code
Buy The Tiny Survival Guide: A Life Insurance Policy in Your Pocket is the best pocket-sized guide book for hikers, trekkers, campers, etc. It fits in the wallet and has 101 illustrations depicting live-saving skills when alone in the wild. This little guide will become an asset to your favorite hiker on hiking trips. They'll be ever prepared to deal with things that come their way.
Conclusion – Gift Ideas for Hikers
And… we come to the end of our list of interesting gifts for hikers or outdoor lovers. Which ones have you shortlisted? Kinda hard to choose, isn't it?
Whether it is for an occasion or to show your love, these gifts are hiker's best friends and are sure to make them smile. You can also try a portable instant coffee maker, an air sofa, headlamp, etc.
Got any questions about gifts for hikers and adventurers? Drop them in the comments or share your experience with us.