The best gear in your inbox
All the tips you'll need to get started in Urban Survival:
We'll only use your email address for our newsletter and respect your privacy
The Hoh Rainforest is an excellent example of a coastal rainforest on the Olympic Peninsula. Coniferous and deciduous trees thrive in this area because of their abundant rainfall. Hoh River cuts through the forest, adorned by tall ferns and mosses. With its picnic areas, campgrounds, and visitor centers, the Hoh Rainforest is a must-see place that must be on your bucket list if you want to experience nature in all its glory.
It is the most adequately preserved rainforest in the northern hemisphere because its unique ecosystem has remained virtually unchanged for thousands of years. Visitors to the rainforest return year after year because it has an alluring appeal.
If a trip to the Hoh Rainforest is on your bucket list, this article has all the details you'll need. We will be covering everything from the weather, area of the forest to things to do and accommodation facilities in this post.
Hoh Rainforest Weather in Different Seasons
Regardless of the time of year, the weather at the Olympic can be erratic and unforeseeable. It is not uncommon for the forest to experience multiple types of weather simultaneously. Summer temperatures can range from 10 to 20 degrees, especially at higher elevations and along the coast. We will be telling you about the weather conditions in detail in all the seasons of the year so that you can plan accordingly.
Winter Weather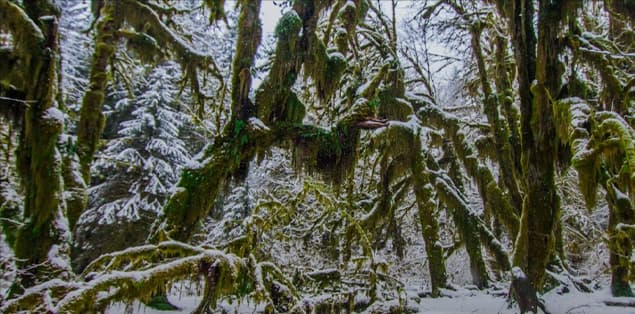 During the winter months, Olympic sees a lot of rain. Rainfall in the rain forests and along the coast ranges from 140 to 100 inches per year. The weather in the winter season remains mostly cloudy. There is a significant amount of precipitation from November through April.
You can find cold to mild temperatures at lower elevations, but occasionally, temperatures can fall below freezing. The park's higher elevations are entirely covered in snow. Snow level of 3000 feet at an elevation above sea level is not uncommon.
Some parks may be off-limits because of the dangers of flash floods and other severe weather. For example, if you're planning a winter trip, check the campground, road, and trail status pages for weather-related closures and avalanche conditions before skiing or snowshoeing. During the snowy season, avalanche conditions can change rapidly. Beware!
Fall Weather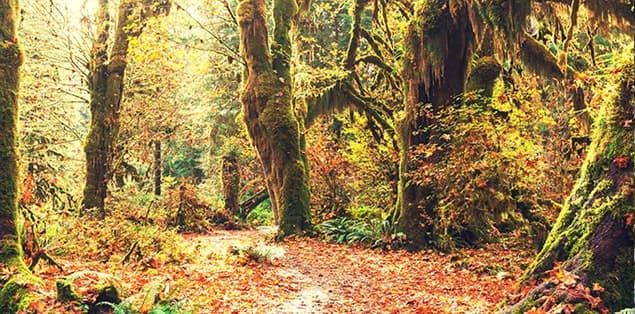 Temperatures drop, and precipitation increases in the autumn. There could be snowfall in the mountains by the end of September. Rain and wind hit the lower elevations in late October, including the rainforest valleys and beaches. In the mountain range's higher elevations, temperatures drop below freezing.
Temperatures rarely fall below zero in other parts of the peninsula, except at night when the wind chill is extreme. Before setting out in the fall, check the road, campground, and trail conditions for any potential problems. Several campgrounds and roads begin to shut down for the winter.
Summer Weather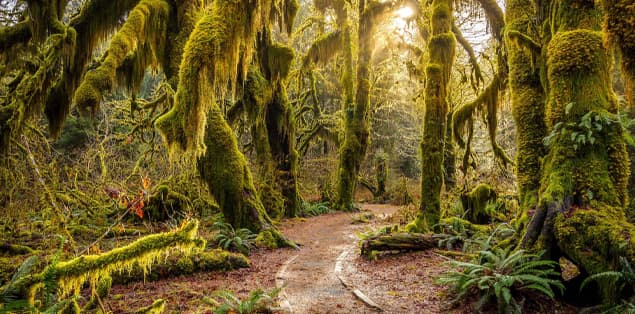 During July and August, Olympic sees a spike in visitors during the summer months. Temperatures are generally mild to warm but can vary by 10 degrees depending on elevation and location. Sometimes it is partly sunny, sometimes partly cloudy.
A hiker should always be prepared for any slight chance of rain or severe thunderstorms if they plan on going higher up in altitude. Although the sky is clear, fog can cling to coastal areas, making it difficult to see. Before heading out, double-check the weather, wind direction, new precipitation amounts, trail conditions, and campground status.
Spring Weather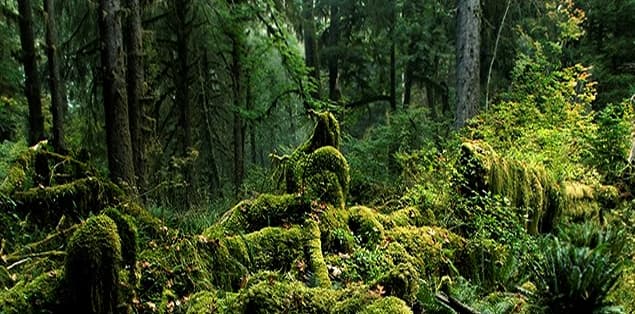 Even though the weather starts to improve and the temperatures rise, spring in Olympic is still marked by the season's unpredictability. In higher altitudes, snowfall and heavy rain are not uncommon well into June. A typical weather prediction is for partly cloudy conditions with a 30% chance of precipitation. The west-southwest wind blows in the forest at 8 miles per hour.
In the springtime, temperatures can range from warm to cool. Hikers should always check before heading out on high-elevation trails if the snow makes them impassable. The south wind also can become a hindrance. Seasonal campgrounds open in the spring when this is the second busiest time for tourists. Always check the campground status page for information on campground opening dates.
Regardless of the time of year, being prepared for a wide range of weather conditions is essential if you go to Hoh Rainforest.
When Is Hoh Rainforest Open?
One of Olympic National Park's most popular attractions is the Hoh Rainforest, located 31 miles north of Forks, Washington. In the Hoh Rainforest, you'll find trails for hiking, an educational visitor center, and a campsite.
The visitor center is open every day during the summer and offers guided ranger-led walks but is closed from January to early March. It's open Friday through Sunday from early spring to late fall, but the hours can change depending on the season. The visitor center has all the information you require.
How Big Is the Hoh Rainforest?
There are a lot of beautiful natural attractions in Washington, but one of the most popular is the Hoh Rain Forest. Wikipedia tells us that low-elevation forest ranging in elevation from 394 to 2,493 feet (120 to 760 m) runs the length of the Hoh River for 24 miles (39 km). Glaciers carved out the Hoh River Valley eons ago.
Olympic National Park forbids the commercial exploitation of its forests. Therefore, some areas remain untouched despite heavy logging along the 48-kilometer (30-mile) river that separated the park from the Pacific in the 20th century.
Things to Do in Hoh Rainforest
To enter the Hoh Rainforest is to exchange your familiar world for one that is vaster, lusher, and filled with an infinite number of strange and complex creatures. The time stops, and you take a leap into the world, which sometimes looks like the famous story of Hensel and Gretel. In this strange and wonderful world, there are many things to do. So we've laid out the options for you here.
Admire the Hoh River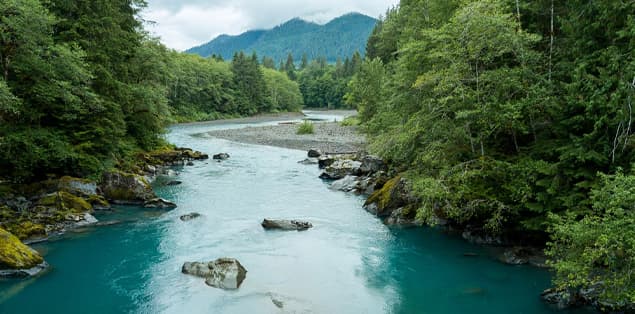 You can see spectacular views of the Hoh River from the Upper Hoh Road's 18-mile journey to the Hoh Rain Forest. It travels 56 miles from Mount Olympus' Hoh Glacier (elevation 7,980 feet). Gravel banks are slicked by glacial meltwaters, which are milky blue in appearance.
Hoh Rainforest Visitor Center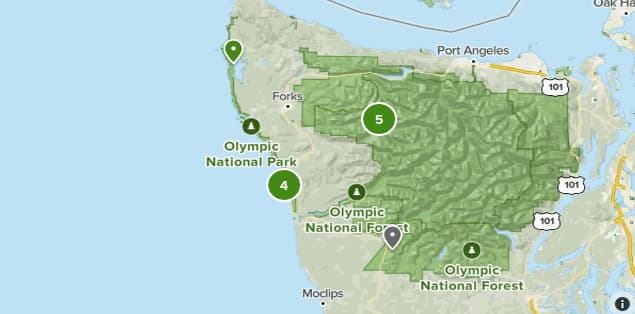 Visit the Hoh Rainforest Visitor Center as soon as you arrive to see the exhibits and learn everything about this unique ecosystem. Check the visitor center's hours before you go, as it may be closed during certain winter months or have irregular hours at other times of the year.
In addition to trail maps and a bookstore, the Hoh Rain Forest Visitor Center offers summer ranger-led walks. You can park your car right outside the Hoh Rain Forest Visitor Center, where you'll also find a picnic area with benches and restrooms.
Trails
You can choose from short 10-minute strolls to longer 1.5-hour hikes, beginning and ending at the Hoh Rain Forest Visitor Center. Among the possibilities are:
Spruce Nature Trail: There's no better place to see Roosevelt Elk herds in Hoh Rainforest than the 1.2-mile Spruce Nature Trail, which follows the Hoh River. Sitka spruce, red cedar, and Douglas fir are the tallest trees you'll likely see, more than 300 feet. Family-friendly signs explain the fauna and flora's history, and there are plenty of opportunities to stop and take in the views.
Hall of Mosses Trail: The Hoh Rainforest's Hall of Mosses Trail is 0.8 miles long and offers some of the most stunning views. The trail is accessible to visitors of all ages and is just a short distance from the Hoh Visitor Center. Ferns line the path, and you'll see moss- and fern-covered Hemlock Spruce, Fir, and Big leaves Maple trees along the way.
Hoh River Trail: The Hoh River Trail is 17.3 miles long and is the Hoh Rainforest's primary hiking trail, with several campgrounds to Mount Olympus' Blue Glacier. The first 12 miles of the Hoh River Valley trail are primarily flat, with 3700 feet. There are many wildlife species to see, including Roosevelt Elk, Bald Eagles, and Black-Tailed Deer, so take your time and enjoy the scenery.
Camping
The ability to adapt is essential if you intend to camp. There's a better chance of getting a campsite in the middle of the week in July and August. Please make plans to visit during the off-season, when there are very few visitors, and it's easier to get a campsite. Here are the campgrounds in the vicinity of Hoh Rainforest:
Hoh Campground: The Visitor Center is right next door to this campground (.1 miles): This is the closest you can get to the Hoh Rain Forest if you're looking for a place to stay! You must understand that Hoh campground is a very popular camping site, so it is better that you book your vacation in the summers. There is a first-come, first-served policy for most of the year. The total number of locations is 72.
Kalaloch Campground: The Visitor Center is 39 miles away from Kalaloch Campground. In addition to being situated right next to the ocean, Kalaloch Campground is open all year round. It's a huge campground with 170 camping spots.
There are even a few with ocean views! Make reservations for the summer months. It's first-come, first-served during the off-season.
Sitting around a campfire with an ocean setting sun in front of you is like no other experience. However, the campground has flush toilets but no showers.
Tip: This campground is just a short distance from the Tree of Life. You must utilize this opportunity and see it on the beach.
Campground and Café Hard Rain: The distance from the Visitor Center of this campground is 12 miles. The Upper Hoh Road runs right through the middle of this campground. Camping with electricity or a tent site is available.
Note: Sewers are not available at any of the campsites.
Attractions in the Area
Additionally, we recommend checking out the following nearby attractions:
Tree of Life: You can see the Tree of Life at sunset from Kalaloch Beach. The tree's roots are left wholly exposed in the face of all odds, yet it is still alive.
Ruby Beach: If you're looking for a beautiful beach in Washington, Ruby Beach is the place to go. Observe the setting sun through the sea stacks.
Hurricane Ridge: The Ridge is a great place to see the mountains' peaks and the Canadian border on a clear day.
Third Beach: A 3.6-mile roundtrip hike takes you to Third Beach. On this beach walk, you'll see a lot of sea stacks.
Lake Crescent: The Olympic Mountains are home to Lake Crescent, a stunning body of water.
Sol Duc Falls: You can only reach Sol Duc Falls after a 1.6-mile roundtrip hike from the trailhead.
World's Largest Spruce Tree: 58 feet, 11 inches in circumference, the world's largest spruce tree.
Big Cedar Tree: A mile-long path leads to a massive, over 1,000-year-old cedar tree in the forest. After a series of storms in 2014, it nearly split in two.
Folk, Washington: This is where the Twilight books take place. Those who have read the books will recognize many of the locations mentioned in them.
Where to Stay in Hoh Rainforest?
For your convenience, we've listed the driving distances between the Hoh Rain Forest Visitor Center and several nearby hotels below:
Hard Rain Café: Camping and RV hookups are available at the Hard Rain Café, which features a seasonal café. It is available 25 minutes away from the Visitor Center.
Hoh Valley Cabins: You can find rainforest retreats in these modern, comfortable cabins. Relish the wildlife, rivers, and Hoh Rainforest without being wired up! Featuring a full kitchenette and sleeping space for up to four people.
Township of Forks: About an hour away, the town of Forks is home to a slew of low-cost lodging options and homestyle dining establishments. The Hoh Rain Forest Resort and the Woodlands Inn offer beautiful cabins to spend the night.
Kalaloch Beach Lodge: Cabins, lodge rooms, and campsites are available at the nearby Kalaloch Beach Lodge, which has a lovely restaurant and general store. If you've ever dreamed of relaxing on a beach surrounded by driftwood and towering evergreens, you'll fall in love with this cozy, comfortable hideaway.
Quileute Oceanside Resort at La Push: Renovated ocean view cabins on stunning First Beach at the Quileute Oceanside Resort (about 1.5 hours away). There are also campgrounds and RV hookups. There is only one restaurant and one general store in La Push.
Final Words
Olympic National Park's Hoh Rainforest draws tourists worldwide for a good reason. Hiking, backpacking, and camping are all possible from the Hoh in the mountains of the Cascade Range.
For decades, the emerald green Hoh Rainforest, just a few miles downriver from Mount Olympus' glaciated flanks, has served as a gateway to Olympic National Park's untamed wilderness.
We outlined the logistics of travel, accommodation, and activities you can enjoy while you're there.
Have fun!