The best gear in your inbox
All the tips you'll need to get started in Urban Survival:
We'll only use your email address for our newsletter and respect your privacy
As soon as winters set in, people confine themselves to their homes, hardly participating in any outdoor activities. What if we told you that those cold winter months can be just as much fun as summers are, to indulge in some fun outdoor winter activities.
Let us take you on a journey of embracing winter without paying attention to what the weather forecast has to say. So, grab a cup of hot cocoa and start preparing a winter bucket list of outdoor activities for both adults and kids.
Outdoor Winter Activities for Adults
Having winter fun can somewhat depend upon which part of the world you inhabit, but don't let all those winter months bog you down and prevent you from spending time outdoors.
Firstly, to enjoy the outdoor winter activities, you will need to wear proper clothes and shoes. Outerwear like heavy wool coats, jackets, scarves, hats, gloves and mittens.
Secondly, underneath pieces which include multilayered clothes like thermal tops and bottoms as well as socks. Shoes are a very important piece that ensure you stay warm and dry. It is very important to layer yourself, and to dress warm.
So now as you are all warm and clothed up, let us go on our journey of outdoor winter activities which will make you fall in love with those freezing temperatures.
Ice Skating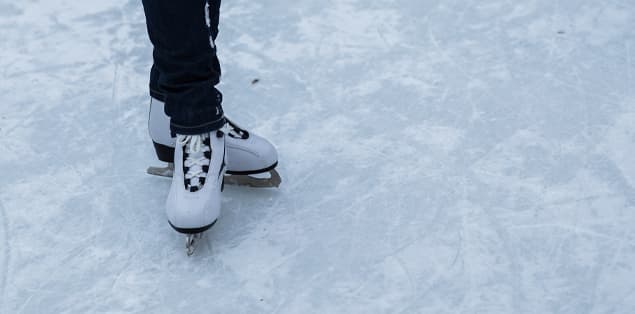 Ice skating requires both skill and coordination which can need some figuring out at the onset. So, if you are an exercise enthusiast and a fitness freak, why not combine a workout session with some fun? Yes, try Ice Skating. However, make sure your ice skates are sharp and fit you perfectly. It's really fun to go around a frozen pond or lake or an ice skating rink with your skates in the super cold winter season.
Ice Fishing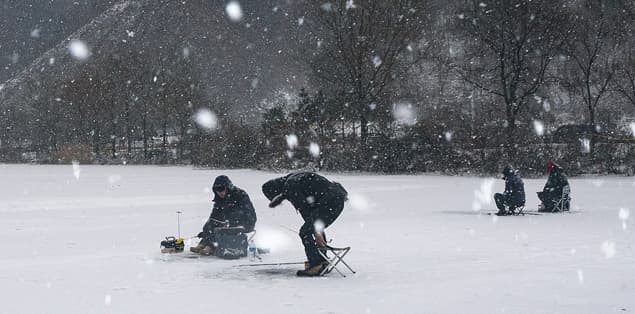 Ice fishing can be a lot of fun but it takes commitment, patience and a strong will. For all those rookies out there, ice fishing is the practice of catching fish through an opening in the ice on a frozen body of water. It is very important to look-out for rotten ice which can be spotted by discoloration. You can easily slip on ice that is less than 4 cm thick.
Winter Camping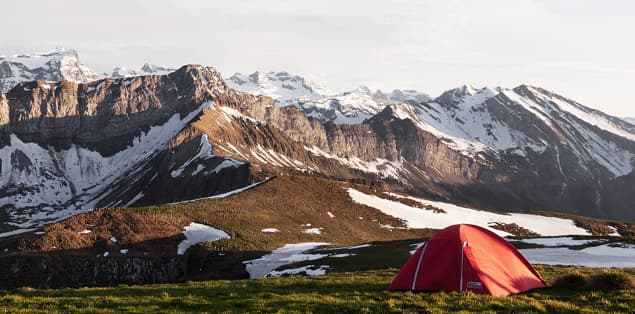 Another outdoor winter activity can be winter camping. It has its perks as there are less crowds and fewer bugs out there in winter. You can enjoy the winter camping trip and experience the beauty and peacefulness of a pristine winter wonderland which will tug at your heart strings. Moreover, you can enjoy it with your whole family and create some beautiful memories. Looking for a great camping tent? Check out our guide to find the best camping tents on the market!
Going Dog-Sledding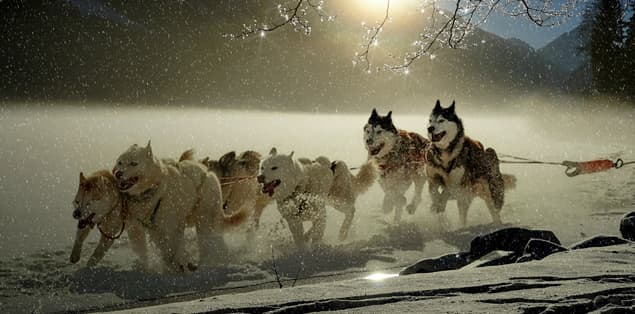 Take a dog-sledding tour through the snowy wilderness to chase away your winter blues. A dog sled or dog sleigh is a sled pulled by one or more sled dogs. It is used to travel over ice and through snow. It is a wonderful activity to keep yourself agile and have a great time exploring nature.
Cross Country Skiing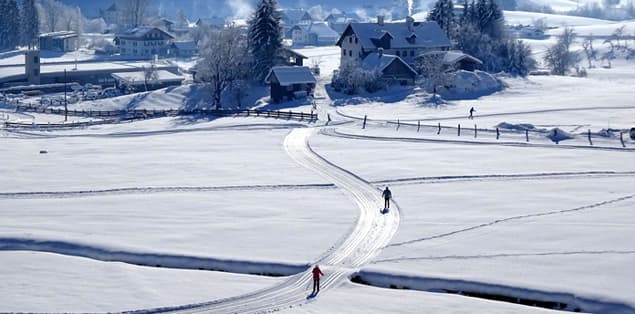 Cross country skiing is skiing across the countryside, woodlands done on a flat terrain. It is done by using narrow skis with boots that can be raised off the ski at the heel when striding. You can enjoy the snow, savor the scenery of the mountains, and burn a lot of calories.
Strapping on skis to go cross country skiing will make you fall in love with winter time outdoors. If you are interested in enjoying nature, getting some fresh air, or taking the dog for a walk at a local park, it is the best option.
Doing the Polar Bear Plunge
For those looking for an extra dose of bravado, a polar bear plunge is the answer. Participants have to submerge themselves into chilling water, typically to raise money for a charitable organization devoted to informational and educational purposes. So, all those do-gooders out there, it is your turn to show the world how much you can sacrifice for a worthy cause.
Playing Ice Hockey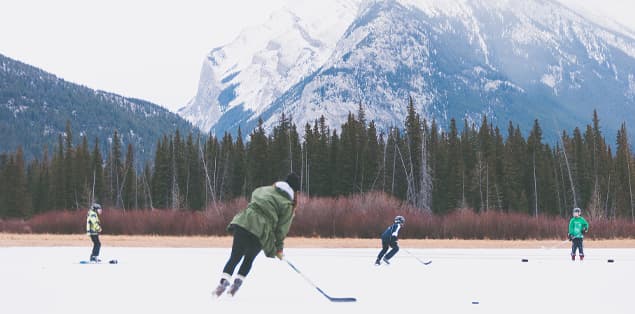 The winter sport Ice Hockey is played between two teams, each having six players. Players wear skates and compete in a game of hockey on an outdoor ice rink. It is a very popular sport played in the winters in many countries. The objective is to propel a vulcanized rubber disk, "the puck," past a goal line and into a net guarded by a goaltender, or goalie. With the kind of speed and physical contact which this game entails, there is no doubt why it has become one of the most popular international sports.
Going Snowshoeing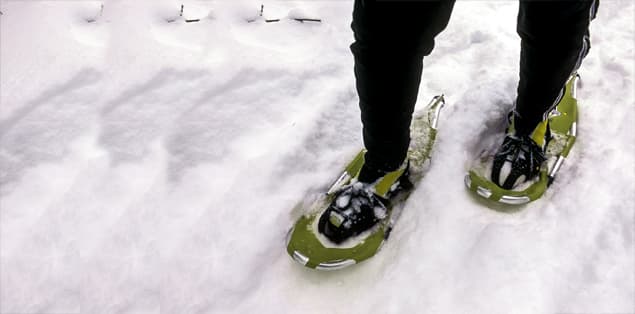 To put in simple words, snowshoeing is an extension of hiking. This is another fun outdoor winter activity which can be enjoyed by the whole family. It is just walking over fresh snow with the help of snow shoes. These last a long time if you take good care of them. You just need to wear snow shoes over your regular boots or shoes and you are good to go. People of all ages can take part in this fun winter activity although snow safety needs to be taken care of. Snowshoeing is becoming all the rage, the world over.
Outdoor Winter Activities For Kids
It can be a real difficult task to tempt the kids to indulge in some activities outside in the cold weather. The weather is mostly cold and wet, and kids want to spend their time holed up inside. But hey, those cold winter months are fantastic for exploring nature as compared to summer months. There is so much more to see and enjoy out there, especially for younger children.
All these fun things can be done in your own backyard or local parks. You have no need to make any special arrangements. If you want to get your kids outdoors more, but don't know how to achieve this enormous feat, let us give you some creative ideas of activities for kids.
Snow Painting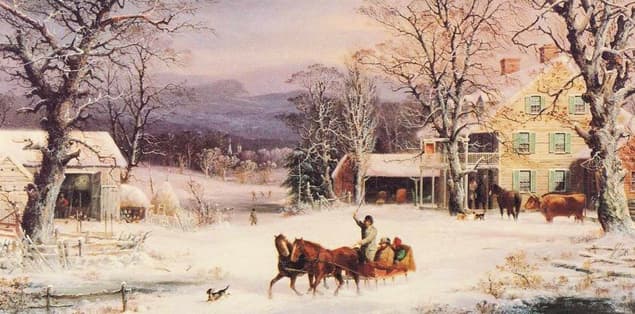 Snow painting is a fun outdoor winter art activity that kids of all ages will enjoy. Aside from a yard full of snow, the only supplies you need to snow paint are some tempera paints and paint brushes. It is a fun way to get your child to be creative in the snow on a bright sunny winter day. It will keep them entertained for hours. They will love spending time outdoors and then coming home to have their favorite hot chocolate during their winter holidays.
Making Snow Angels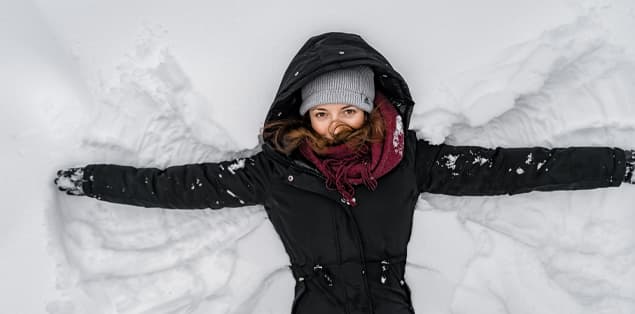 We are sure that kids will love this fun activity. Make them lie back in the snow and teach them to be a snow angel. Even better, after a fresh snowfall, go along and play with them and make a whole snow angel family!
Finding Animal Tracks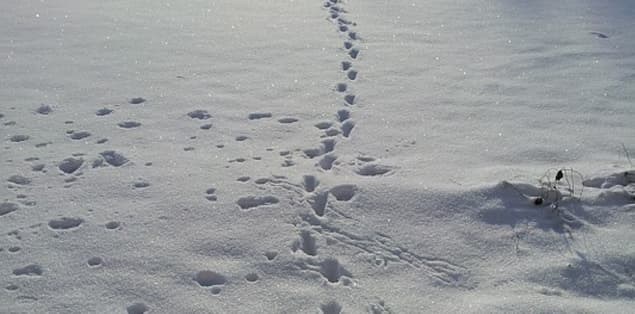 Instead of making your own footprints, look for animal tracks! Let kids be animal detectives for a day and solve the mystery of "Who made these tracks?" Can you find rabbit prints? Squirrels? Deer? Discover what's in your backyard! Not sure? Take pictures of the animal tracks and look them up on the internet together. This fun outdoor winter activity can be fun as well as knowledgeable.
Having Snowball Fights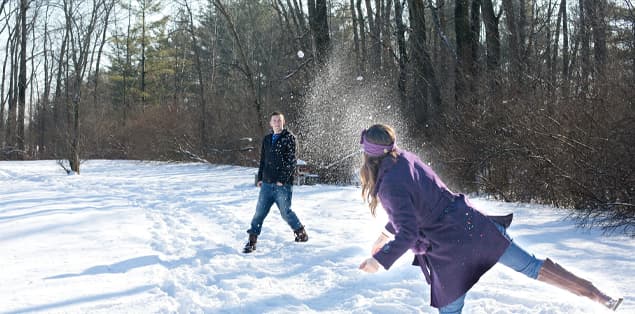 Have a snowball fight! Show the kids how to make a snowball. Play a snowball target practice game. Set up something to throw at and let the kids get some practice in throwing! This is the most easy and exciting game which also improves the motor skills of kids. This activity is primarily played during winters when there is sufficient snowfall.
Making Snow Castles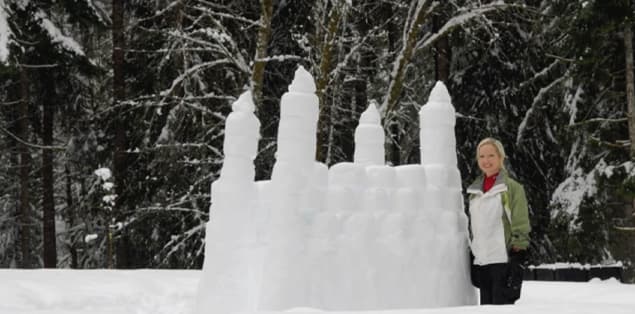 Build a city of snow sand castles using snow, shovels and beach pails. Kids love to have their own secret spot to hide in, especially when they have built it themselves. You can teach your kids to fill the empty planter boxes with snow to make walls of the castle. To make the walls super-sturdy, pour water on them overnight to freeze them. Kids will love to put on flags on their own hand-made castles. To make your snow fort stand out, use food-coloring water in a spray bottle to decorate, or use sticks and leaves to make flags.
Blowing Bubbles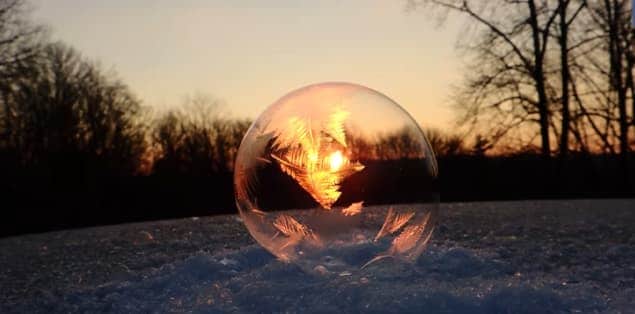 Blow bubbles! Watch them freeze in the air if it's below 32 degrees Fahrenheit or below freezing point. Blowing bubbles doesn't need to just be a summer activity. Give some bubble solution to kids and have them blow some bubbles and watch as they crystallize before their eyes. Then run inside and get warm, this would be one of the simplest outdoor winter activities kids can enjoy in winters.
Making Snow Animal Sculptures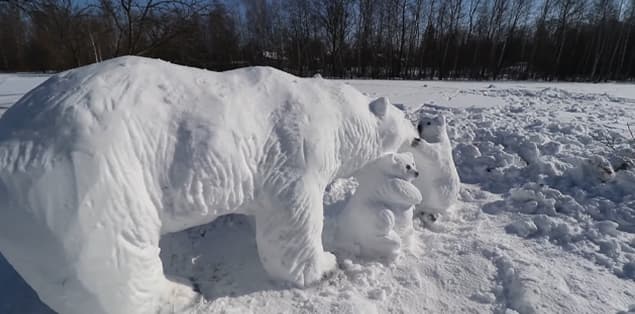 Instead of a snow "man," have your kids build a snow dog, a snow bunny, a snow turtle, or a snow caterpillar for that matter. Snow is a perfect medium for crafting creatures such as polar bears, snowshoe hares, arctic foxes, snow leopards, seals, snowy owls, penguins, and more. Building animal snow sculptures is a sure shot way to warm up a cold winter day. Make your kids brighten up their snow animals using food coloring.
Outdoor Hot Tub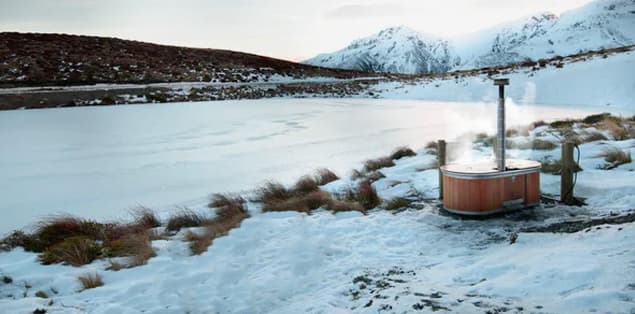 No, you did not read it wrong, a hot tub can be perfect for kids too. With little touches and an emphasis on safety, hot tubs can be a lot of fun! Just throw in a hot tub party for their friends and watch them have the time of their lives. We recommend trying to use a lower hot tub temperature with children. Start at 95°F or 35°C and see how that works for everyone. They can play plenty of games in the hot tub. You can also provide delicious food afterwards for their parents as well and let them be a part of the kids party .
Final Words
As per the National Oceanic and Atmospheric Administration, US had its coldest February in 30 years in 2021. Looking at the global weather conditions, we should be expecting the same for some years to come. Winters should not be all about staying inside and shivering in the cold, we need to make the best out of it!
Doing fun outdoor winter activities is simply marvelous for both adults and kids. Being in the midst of nature makes one feel good, fit and active, and have some essential Vitamin D. Moreover, it is an opportunity to learn about nature and engage with the natural world. In today's world where most of us are addicted to our screens, it's essential to get outside and take a nature walk and do some fun winter activities.
You can do so much in those cold winter months and use our environs in so many innovative ways. All we need to do is approach winter with a welcoming attitude, be active and make our kids also embrace winter. So stop hibernating guys. Come out and make the world your playground!